Simple . Affordable . Powerful
All online ordering solutions are NOT the same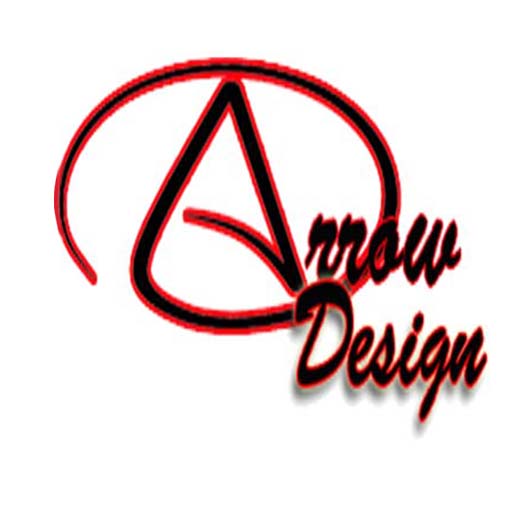 Restaurant Online Ordering System
UNBELIEVABLE RETURN ON INVESTMENT WITH NO MONTHLY FEES
Arrow Design creates online ordering solutions that are designed around your needs. We have the experience and technologies to  allow you to processes your sales quickly and affordably. Our solutions are a fraction of other service providers.
Affordable fees that are built around your needs
Grow your customer base and take orders easily
Only pay for the technology you need – no hidden extras
Your Complete Solution
Arrow Design creates systems that are more than just great websites. Out systems are tailored for your individual needs and can be a complete solution for your ordering system. Our team of professionals are dedicated to tailoring your software for your needs so you don't pay for services you don't need – simple!
Know your customers
Your system gets to know your customers and makes life as easy for them as possible. Simple reordering of favourite items and more. Let your system know your customers as well as you do!
Don't pay 20%!
Your system, your way. We believe that you should keep as much as your hard earned cash as possible. We give a simple pricing structure – you will never pay close to 20% other system providers charge.
Accurate Orders
Have 100% confidence every time that the meal you are preparing is always the meal your customer ordered – tailor your menu, get bespoke notes and more!
Ordering Is So Easy
With Arrow Design built systems, we can give you the power that your system needs without the costs other providers charge. We offer a great range of technologies to ensure that your customers can order as a guest, sign in via their Facebook, Twitter, Google and more. Customers can request orders to be sent to a new address, keep track of their favourite orders and even give additional requests. We offer technologies that are truly built with your customers in mind – for a fraction of the cost… simple!
Login through Facebook
Order through Facebook with Facebook Integration
Guest Ordering
Favourite Orders
Custom delivery zones
Comprehensive reporting functionality
"Over 35% of our business at Pizza Republic now comes from online ordering."
"We have 3 locations and we had been spending a lot of money on labour taking orders by phone. When you think about it, every phone order can take one to two minutes and on a busy night the phones would be ringing off the hook. This is where online ordering has saved us a huge amount of time AND money. The customer can choose their food, exactly the way they want it and we receive the order straight to our kitchen."
"We have received very positive reports from customers using our online ordering system, they say it's very easy and quick to use and they prefer ordering directly from our website rather than using a portal as they feel they are getting a more personal service, sending their order directly to us."
John Cronin, Pizza Republic
Get Orders From Any Device
Use our web and mobile ordering apps to deliver the perfect customer experience. Either way, you get a fully branded customer facing ordering solution on any platform: web, mobile, tablet (and whatever the future holds).
Our online ordering platform is created directly on your website so customers will never be redirected to another page. We handle, donains, hosting, security certificates and much more. We are a one-stop-shop for everything you need from an online ordering platform. Your site is a branded, total food ordering solution is accessible to any consumer from any device. 
We extend your businesses reach, we will increases sales, we will engage guests and do all this for affordable rates. No 20% charges here!
We provide full integration with industry leaders Point of Sale systems and so much more.
Your Brand. Our Solution
Our online ordering platform prompts frequent customer visits and drives order size up by over 20% on average. Customers can save multiple address details which makes it even easier each time they order. With our up-selling features, it's easy to increase order averages with approximately 40% of customers accepting the suggested add-ons with their orders. We focus on features that your customers will love and keep them coming back for more.
Industrial Strenght
Fast, Secure, Reliable. Quick ordering, phenomenal up-time and secure processing. We help keep your brand strong online with a service that customers can trust. With 3D Secure at the checkout and 24/7 monitoring and support, you and your customers can get on with the important stuff!
Operations Will Love It
You can adjust collection and delivery settings at any time and even set longer delivery times for your peak hours. If things are getting busy, you can adjust order times on the spot so that your customers know when to expect their fresh and tasty food!
With multiple modifier options available for each menu item, you can find out from customers exactly how they would like to receive their meal, with their order coming straight through to the kitchen via GPRS terminal or integrated directly with your POS system.
Insight, Measure and Control
With extensive and unlimited reporting features through our dashboard, you can customise your reports for your entire operation. View customer behavioural data, most popular products, delivery heat map and more. You have control over your customer data and we give you the opportunity to connect with them directly.
Online Ordering System Features
Supercharge your online ordering with all the features you need to deliver results
We understand how to grow online orders and we want to share great systems with more and more businesses.
Our Powerful mobile and web ordering systems rival the biggest names in Ireland (and further) and we do this for a fraction of the development and running costs.
We are constantly working to improve and bring that kind of user experience and opportunity directly to the independent operators and help change the way that they use mobile and the web to drive customer engagement and develop revenue.
Receive orders from customers on the go
Desktop, Tablet or Mobile… our platform is embedded on your website so customers never leave your site to order.
Digital Ordering
We're always looking for ways to enhance the customer experience with new tools and features that you and your customer will love.
Key Features:
Brilliant up-sell and add-on features
"One Click" repeat ordering with saved order history
Option to save multiple addresses for ease of ordering
Get Paid the Way You Want
Allow customers to pay by cash, credit card or both
Map Your Delivery Area
Ordering for delivery is among the fasting growing sectors. Using Google mapping technology, you can define your exact delivery zone by drawing it on a map or setting a radius from your restaurant's location. Set multiple delivery zones, minimum delivery spend, delivery charges and lead times for each area.
Key Features:
Online dashboard for creating and managing each store's delivery zones, operating hours, minimum orders and delivery lead times
Different delivery charges or minimum orders for certain delivery zones? Simple!
Multiple Notifications
Easily notify your staff of incoming orders, ensuring your never miss an order, with GPRS, POS and Email notifications.
Your Menu is Under Your Control
We give you the control to fine tune your menu so that it refelects your business preferences.
Key Features:
Multiple Menu Modifiers
Size options, sides, flavours, additional toppings and more
Up-sell Options
Tempt your customers with aptly placed add-ons
Deactivate Items
Run out of a menu item? Pause it temporarily or indefinitely
Opening Hours
Set hours and days for receiving orders
Delivery Settings
Accept orders for collection, delivery or both
Multiple Menu Tabs
Set separate lunch, dinner and special offer menus
Loyalty & Promotion Engine
Keep your customers motivated to order again and again. Driving incremental revenue from your best customers is made possible by Zuppler's Loyalty Application.
Key Features:
Supports multiple loyalty programs
Integrate redemption and mobile payments
Full analytics tool set and robust data capture
No additional hardware required
Customer Insights & Database
Building your customer database has never been easier with our online ordering system. With our dashboard, you can easily track your best customers, most popular products and even where they are buying from with delivery heat maps. The customer data is saved when customers place their order. You can view it at any time and measure success of your marketing campaigns.
Key Features:
Each product comes with an operational data dashboard, customized to customer needs
Full interactive ecommerce dashboard, tracking all digital actions
Experience working across multiple third party datasets, drawn from multiple sources
Group Ordering
Let customers order with their friends and colleagues. Now your customers can place their large group orders online. They can even chat online with their group and share their favorite food choices while ordering through your menu.
Key Features:
Great for businesses ordering for group meetings or office functions
Group orders can be paid for by one person or each person individually
Drive large group orders and repeat customers with "Invitation Ordering"
Marketing
At present, marketing has never been more important to restaurants. You can no longer just rely on being the oldest store on the block, and word of mouth, to keep new customers coming in. Gone are the days of flyer drops in the locality. We make it simple to get the word out about offeres, sales, promotions and more.
Technical Integrations
We enable a wide variety of integrations that enhance what you do, not control it. Our engineers can easily scale our platform around your needs and integrate into your current infrastructure – or build around it…the choice is yours!
Easy to Set Up and Manage
Just add an 'Order Online' button to your website. That's it. We'll take care of the rest of the setup and you can manage it and make live changes anytime.
We offer easy Website Design & Branding for Restaurants and more. All our Websites can come packaged with the latest Online Ordering Systems Functionality. Let us help you today!
Email:  info@arrowdesign.ie
Telephone: 087-1377382 or 01-6918880
Find us in: Arrow Design, Kilternan, Dublin 18
Sign Up for the Latest News & Offers from Digital Restaurant